Installing and Configuring WP Super Cache.

1.    Login to your Wordpress Dashboard -> yourdomain.net.au/wp-admin
2.    Navigate to Plugins -> Add New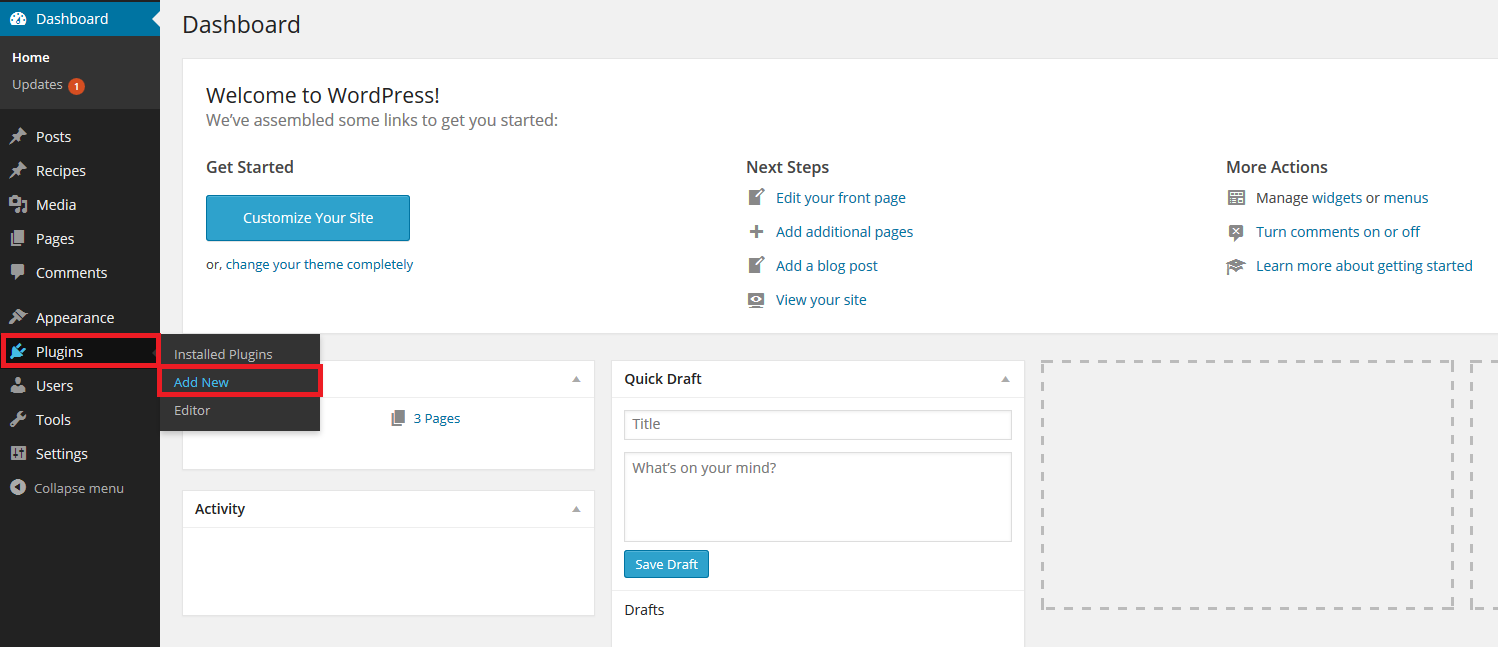 3.    Search for "WP Super Cache" and then click Install Now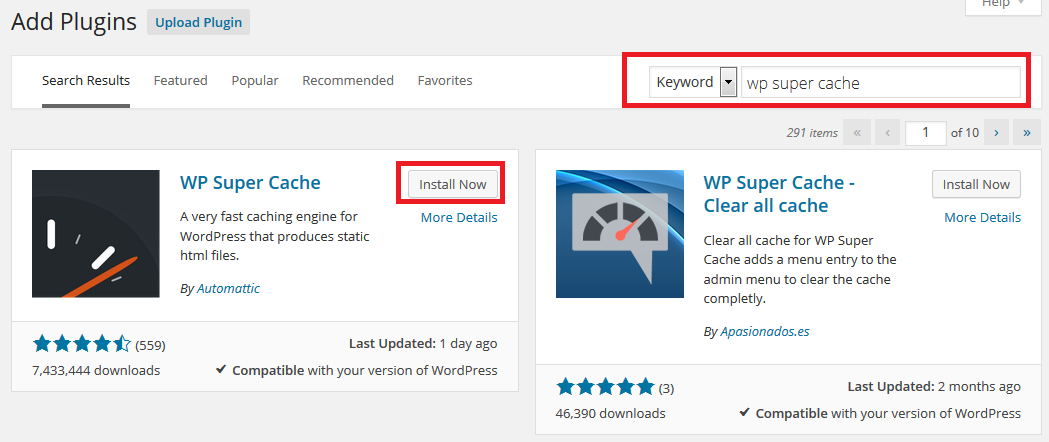 4.    Confirm that you wish to install the plugin.
5.    Click on "Activate Plugin"
 


6.    Navigate to Settings -> WP Super Cache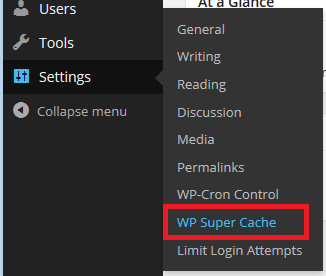 7.    Visit the Advanced Page and Select the following Options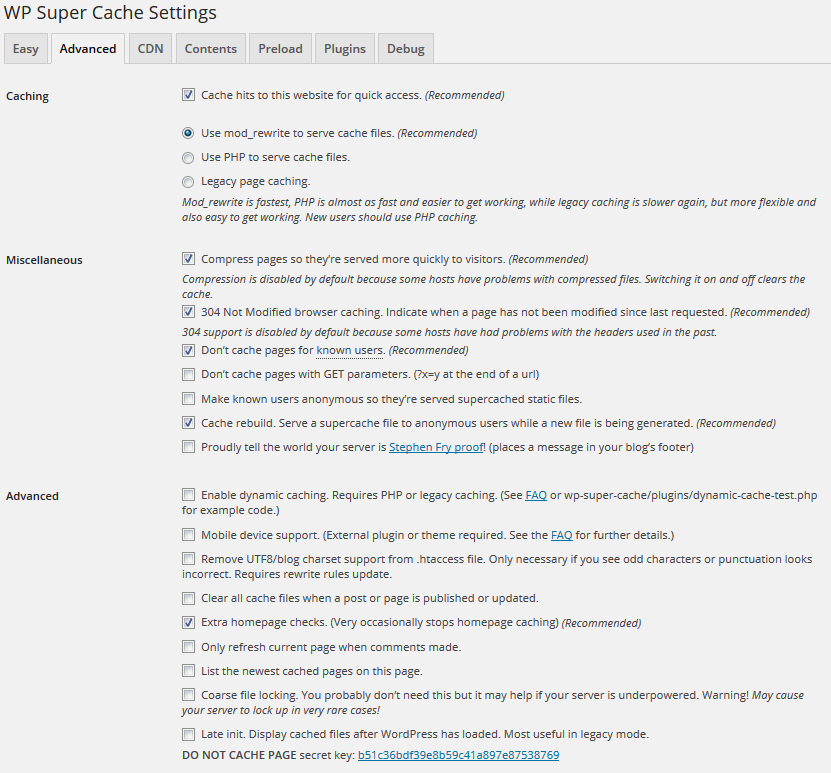 a.    Cache Hits to this Page – Tick
b.    Use mod_rewrite to serve cache files. – Selected
c.    Compress pages so they're served more quickly to visitors – Tick
d.    304 Not Modified browser caching. Indicate when a page has not been modified since last requested. – Tick
e.    Don't cache pages for known users. – Tick
f.    Cache rebuild. Serve a supercache file to anonymous users while a new file is being generated. – Tick
g.    Extra homepage checks. – Tick
8.    Click on Update Status to save your changes.
 


9.    Scroll down and click on "Update Mod_Rewrite Rules"
 


10.    Click on the "Preload" tab and select "Preload Mode" then click "Update Settings"
NOTE: Only use preload mode if your website is mainly static content. Do not use for ecommerce sites.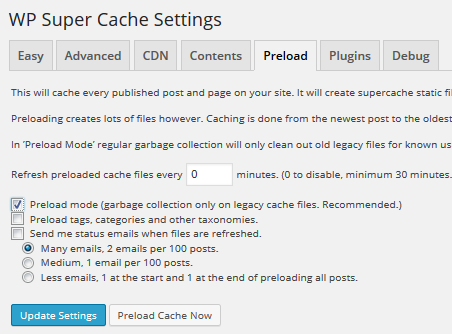 Congratulations! You now have WP Super Cache installed and configured on your hosting account. If you still experience speed issues with your website we recommend that you review this article -> Replacing the Wordpress Cron