Connect Weebly to your domain
Before starting, make sure that your domain's Nameservers are pointing to Crucial. The easiest way to do this is to check your domain on ozdns.com.au The first nameserver should be nssyd01.crucial.com.au
The first thing you need to do is log into your Weebly account and get your DNS records:
https://hc.weebly.com/hc/en-us/articles/201184656-Manage-Nameserver-Records
The records should look something like this

To edit your DNS records, log in to cPanel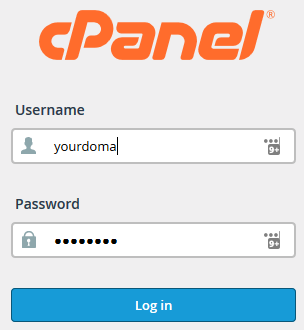 Click on the Advance DNS Zone Editor

The first record you want to edit is the A record for your domain. Just click Edit and copy/paste the IP from Weebly to the Address field in cPanel and hit Edit Record. If you get any errors, just make sure there are no spaces on either side of the IP address.

Next you'll want to edit the record for www.yourdomain It's almost the same process as the previous one. You will notice it's set as a CNAME by default. Click on the Type and make sure it's change to A

Note that with Weebly DNS records propagate every 24hrs. This means it may take up to 24hrs after the changes are made for them to become live and for your domain to correctly display your website with Weebly.
If you need help with your Weebly website you can find there help articles here: https://hc.weebly.com/hc/en-us
You can also find their support contact here: https://hc.weebly.com/hc/en-us/articles/204197083-Contact-Weebly-via-Phone-Live-Chat-or-a-Support-Ticket