Before you start: Make sure you have your Office 365 DNS Records.
Step 1 - Log in to cPanel (click here for a guide) and click on the Zone Editor icon

Step 2 - Main Records. You should be asked to add 3 records that look similar to this:

Step 2a - click on MX Record

Priority is 0 Points to Address or Value will be added under Destination. The other values aren't needed

Step 2b - Click Manage

(1) Search for autodiscover then (2) click Edit

(1) Change the Type to CNAME, (2) set the Record to autodiscover.outlook.com then (3) click Save Record

Next, (1) Click on the MX icon then (2) delete any MX records other than the outlook one you added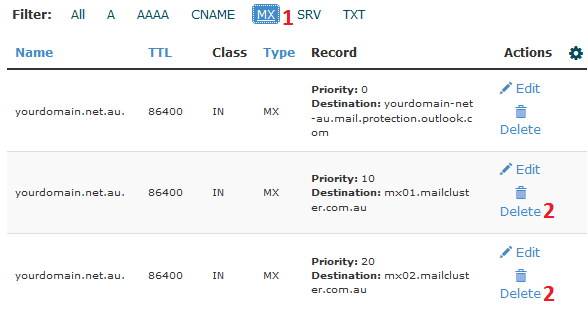 Step 2c - Click on the Home Button in the very top left

Then click on the Authentication icon

Make sure that SPF is Enabled:

Find the Include section and click on Add

Type in spf.protection.outlook.com and click OK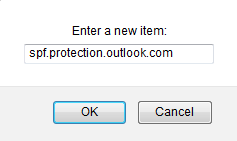 Now click on the Home icon on the top left

Then click on the Email Routing icon

(1) Select the domain (2) Click Remote Mail Exchanger then (3) click Change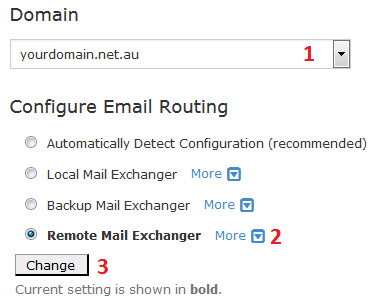 Step 3 - Additional CNAME records. You should have a list of CNAME records to add which look similar these: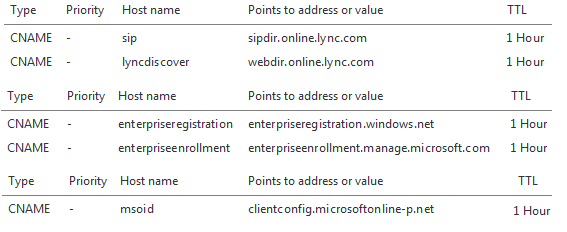 Go into the Zone Editor from cPanel

click on the +CNAME Record icon

Add the "Hostname" to the Name section. Your domain will automatically be added to the end of this portion. Then add the "Points to address or value" to the CNAME section. The other records are set automatically and don't matter.
Do this for all the remaining CNAME records.
Step 4 - Once you've finished adding all the CNAME records, click on Manage

The last records to add are the SRV records, they should look similar to these

(1) Click Add Record then (2) Click Add SRV Record
Add the records so they looks similar to the bellow. Note that the Service and Protocol sections need to be combined together like in the bellow images. Also, domain will automatically be added to the end of the name section, this is fine :) You do not need to add the Protocol, it's detected automatically.


Step 5 - Once that's done, wait at least 1hr for the DNS records to propagate and become live. That's all done :)