Note: This guide is only for third party SSL certificates (purchased from someone other than us). Click here for a guide on how to install SSL certificates purchased through Crucial.
Step 1 - Log in to cPanel (click here for a guide) and click on the SSL/TLS icon






Step 2 - Click on Manage SSL Sites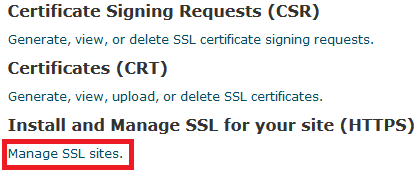 Step 3 - Add the certificate code in then click Autofill by Certificate. Make sure to remove any spaces after END CERTIFICATE----- otherwise the Autofill won't work.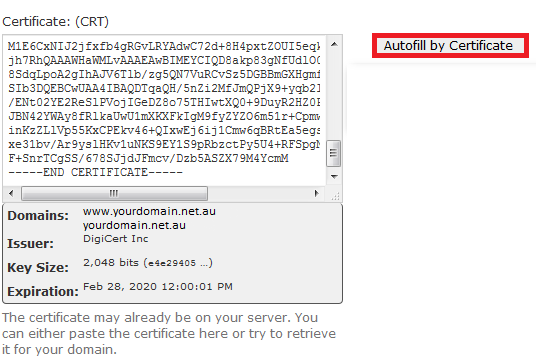 Step 4 - If the Private Key (KEY) or Certificate Authority Bundle: (CABUNDLE) fields don't autofill, check the other certificate files for them (should be the same format as the CRT) otherwise ask your SSL provider for them.

Step 5 - Click Install Certificate